To All Parishioners
Public Sunday Masses at St. Thomas Indian Mission,
in the PARKING AREA BY THE PARISH HALL:
(Saturdays --- 4:30 PM and Sundays --- 7:30 AM).
This is the NEW NORMAL which may
last into the foreseeable future
According to the diocesan and county guidelines, there is no aggregate limit on outside congregations, but it is mandatory to come in a face mask (please bring your own), and observe social distancing (6 feet between people of different households) before, during, and after the Mass.
Copies of the Parish Bulletins are distributed at the beginning of the Mass. Holy Communion is to be given only after the Final Blessing, in the hand.
Except for those with serious underlying medical conditions or are feeling ill in any way and therefore are urged to remain at home, everybody else is asked to come to Sunday Mass now.
Let's learn from the experience of the first century Christians. They would gather together for Sunday worship whenever they could amid threats to their lives. We are also facing a difficult and life-threatening situation now – the pandemic; since the present guidelines allow for at least outdoor celebrations, let's grab the opportunity to gather for Sunday Eucharist. Like the early Christians, "It is impossible for us to be without the Eucharist."
All for the greater honor and glory of God, I remain, prayerfully yours,
Fr. George of the Desert, Pastor
St. Thomas Indian Mission
Fort Yuma, California
P.O. Box 1176
Winterhaven, CA 92283
Telephone: 760-572-0283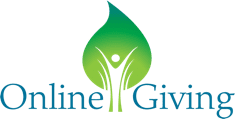 WE URGENTLY NEED YOUR SUNDAY CONTRIBUTION
Our parish needs your generous help as it is economically challenged. Our income is most closely tied to cash in the collection basket.
1. If you cannot attend mass you may mail in your Sunday contribution to: St. Thomas Indian Mission, P. O. Box 1176, Winterhaven, CA 92283
3. Or, you may give online: To give online, Go to: https://giving.parishsoft.com/app/giving/stimc
To Register for an account:
Click on SIGN IN.
Click on REGISTER FOR AN ACCOUNT.
Enter the information requested.
Click REGISTER- a confirmation email will be sent with your login credentials.
Can't remember your Password?
From the SIGN IN option, click on Forgot Password and a temporary password
will be emailed to the email address you list. Once you sign in with the Temporary Password, it will prompt you to create your own password.
To Make a Donation:
If you have already set up a user email and password, click on SIGN IN.
For a One-Time donation, click on the Fund drop down box and choose Tithe/Weekly Offering.
Enter the amount.
Click on SUBMIT.
If you wish to make this a RECURRING GIFT, click on the box listed, (then follow the directions below) otherwise choose CREDIT CARD or BANK ACCOUNT.
Enter your card (the card may be a credit or debit card- gift cards and pre-paid cards will not process) or bank information.
Enter your billing information.
Click Submit. An email will be sent to the email you listed as a receipt of confirmation.
With my priestly blessing,
Fr. George of the Desert
Pastor
Welcome
Information
UPCOMING IMPORTANT DATES:
TBD
Message
" Dear friend, May no adversity paralyze you. Be afraid neither of the world, nor the future, nor of your weakness. The Lord has allowed you to live in this moment of history so that, by your faith, His name will continue to resound throughout the world"
-Pope Benedict XVI
Events
October

S

un

M

on

T

ue

W

ed

Th

u

F

ri

S

at

1
2
3
4
5
6
7
8
9
10
11
12
13
14
15
16
17
18
19
20
21
22
23
24
25
26
27
28
29
30
31
Bible Search
"Leon Bloy, the great French Catholic convert, liked to say that, in the end, the only thing that matters is to be a saint,"