To All Parishioners
The Diocese of San Diego lifts the dispensation from the Sunday Mass obligation beginning July 1, 2021.
The dispensation from the normal obligation to attend Sunday Mass will end on July first, 2021. This announcement is contained in a letter we received from our bishop – Most Rev. Robert W. McElroy, dated June 17th, 2021. "However, as the Covid has not completely passed," Bishop McElroy says, "individual Catholics who are ill, have physical or emotional vulnerabilities which make Mass attendance difficult, or have fears about personal safety and social interaction will continue to be exempt from the obligation to attend Mass."
In the same letter Bishop McElroy provided the following Covid Guidelines Update:
All of the restrictions on capacity and spacing for worship and all limitations on meetings and social activities are lifted as of today (June 17, 2021).

Masks will be optional, recognizing that the CDC recommends the practice of wearing masks for those who have not yet been vaccinated.

Distribution of the Eucharist will resume on the tongue and will continue in the hand.

The reintroduction of the shared cup will be determined sometime in the future.

Alterations in liturgical spaces and practices necessitated by the pandemic can now cease at the discretion of the pastor. This includes filling the fonts.

Non-family members bringing Eucharist to the sick should be vaccinated.
________________________________________________
Here at St. Thomas Indian Mission, we now observe the following schedule:
SATURDAYS:
3:15 pm to 4:15 pm – Private Adoration before the Exposed Blessed Sacrament
3:45 pm to 4:15 pm – Fr. George is available for Confessions
4:30 pm – HOLY MASS
SUNDAYS:
7:15 am to 8:15 am – Private Adoration before the Exposed Blessed Sacrament
7:45 am to 8:15 am – Fr. George is available for Confessions
8:30 am – HOLY MASS
NOTICE TO VISITORS
St. Thomas Indian Mission is OPEN ONLY ON WEEKENDS, at the following times:
SATURDAY: 3:00 PM to 5:45 PM
SUNDAY: 7:00 AM to 9:45 AM
If you want to visit our Church, please observe proper visiting manners:
1. Everyone is expected to be attired in a manner befitting the character of this holy place; hats should be taken off before entering the Church.
2. Everyone is expected to refrain from unseemly behavior and avoid loud conversation.
3. Smoking, eating, and drinking are forbidden in the entire Church area (i.e, inside as well as on the premises).
4. During Mass and other prayers or religious ceremonies, you may remain inside the Church as long as you refrain from walking about in the Church but take a seat quietly and not take photos.
5. Non-Catholics, even if they participate in the Mass, should not receive Holy Communion out of respect for the Catholic Faith as receiving Communion in a Catholic Mass is a statement of one's Catholic Faith.
6. If you would like to give thanks after your visit, you may put a donation in one of the donation boxes at the back of the Church. It will be used for the maintenance of the Church.
Dear Parishioners,
Greetings of peace and joy in the name of Jesus Christ, our Lord!
The diocese of San Diego has launched the 2021 Annual Catholic Appeal or ACA. >>>>>Click on this link to be forwarded to the Diocese Donation Page to make your donation ONLINE.
TO MAKE YOUR DONATION CASH OR CHECK: either you pick up a brochure at Sunday Mass or print the brochure online >>>Click here
All we need from you now is fill in the Pledge form at the bottom of the brochure and indicate your Total Pledge for the year 2021. You may enclose a partial payment if you wish. The important thing is that you will pay your total pledge by December 31, 2021.
After filling in the form, you please detach it from the rest of the brochure and drop it in the designated Sunday Collection basket or mail it to St. Thomas Indian Mission, P.O. Box 1176, Winterhaven, CA 92283.
As anything beyond the assessment is paid back to our needy parish, we hope to raise more than our parish assessment of $6,000.00.
***************
Since the beginning of Christianity, the professed unity of the various Christian communities or parishes as One Church has always been given visible expression by means of the collection which here in our diocese is called the Annual Catholic Appeal (ACA).
For instance, as St. Paul preached the faith to various groups of people outside of Jerusalem, he taught them to become one body, one in mind and heart, sharing with one another everything they had. A very important practice he would teach a community before leaving it to found a new one was the collection for the "saints" or poor in Jerusalem. St. Paul was very anxious to have this collection made and sent to the headquarters in Jerusalem since he regarded it as a sign and a pledge of unity of all the communities (presently called parishes) as One Church (See 1 Cor 16:1-4; 2 Cor 8:4; Romans 15:26-28; Gal 2:8-10).
Our contribution to the ACA collection thus provides tangible form to our solidarity and unity as One Local Church – the diocese of San Diego.
Our life as Catholic Christians calls us to contribute for the support of our parish as our immediate family and for the support of the diocese which is the sign of our belonging to the Catholic or universal Church. (The word catholic came from the Greek adjective καθολικός (katholikos), meaning whole or universal). Thus, I would like to take this opportunity to ask you also to consider increasing your weekly contribution for the support of our needy parish. It is the tangible sign of how much you value your relationship with the Body of Christ through your parish family.
Sincerely in the Lord Jesus,
Fr. George of the Desert
Pastor January 22, 2021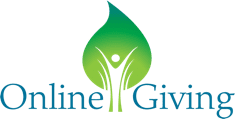 WE URGENTLY NEED YOUR SUNDAY CONTRIBUTION
Our parish needs your generous help as it is economically challenged. Our income is most closely tied to cash in the collection basket.
1. If you cannot attend Mass you may mail in your Sunday contribution to: St. Thomas Indian Mission, P. O. Box 1176, Winterhaven, CA 92283
3. Or, you may give online: To give online, Go to: https://giving.parishsoft.com/app/giving/stimc
To Register for an account:
Click on SIGN IN.
Click on REGISTER FOR AN ACCOUNT.
Enter the information requested.
Click REGISTER- a confirmation email will be sent with your login credentials.
Can't remember your Password?
From the SIGN IN option, click on Forgot Password and a temporary password
will be emailed to the email address you list. Once you sign in with the Temporary Password, it will prompt you to create your own password.
To Make a Donation:
If you have already set up a user email and password, click on SIGN IN.
For a One-Time donation, click on the Fund drop down box and choose Tithe/Weekly Offering.
Enter the amount.
Click on SUBMIT.
If you wish to make this a RECURRING GIFT, click on the box listed, (then follow the directions below) otherwise choose CREDIT CARD or BANK ACCOUNT.
Enter your card (the card may be a credit or debit card- gift cards and pre-paid cards will not process) or bank information.
Enter your billing information.
Click Submit. An email will be sent to the email you listed as a receipt of confirmation.
With my priestly blessing,
Fr. George of the Desert
Pastor
Welcome
Information
UPCOMING IMPORTANT DATES:
TBD
Message
" Dear friend, May no adversity paralyze you. Be afraid neither of the world, nor the future, nor of your weakness. The Lord has allowed you to live in this moment of history so that, by your faith, His name will continue to resound throughout the world"
-Pope Benedict XVI
Catholic News
12/01/21 11:15 am
12/01/21 9:05 am
11/30/21 11:06 pm
"Leon Bloy, the great French Catholic convert, liked to say that, in the end, the only thing that matters is to be a saint,"